CLOSING DOWN SALE.
ALL BOOKS IN EVERY CATEGORY, NOW 50% OFF WHILE STOCKS LAST. (UK ONLY)
All titles are alphabetically sequenced by author. Scroll down to view.
A Treasury of Evangelical Writings £13.50. D.O. Fuller, 455 pp., paperback.
Originally titled Valiant for the Truth. Paul, Athanasius, Ambrose Chrysostom, Augustine, Anselm, Wycliffe, Huss, a Kempis, Savonarola, Luther, Zwingli, Cranmer, Knox, Calvin. Baxter, Bunyan, Edwards, Tennant, Wesley, Whitefield, Brainerd, Asbury, Carey, McCheyne, Ryle. You get the idea!
By Definition. £10.00. A Reader's Guide to the King James Bible, James W. Knox, 224 pp., paperback.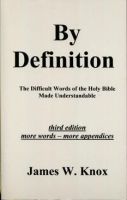 "Takes on the most difficult words in the English Bible and sets forth their origin, meaning and usage in a clear and concise manner. Detailed enough for the disciplined student, yet plain enough for the most casual reader.
8000 Differences Between Nestle/Aland and Textus Receptus £15.00 Jack Moorman, 2006, 525 pp., hardback.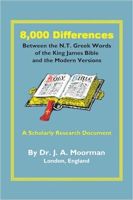 This is a systematic and detailed catalogue in scripture sequence of every single variation between the 26th and 27th editions of Nestle/Aland and the Textus Receptus. Dr. Moorman also gives the equivalent English translation for both Greek texts. OUT OF STOCK
1001 Bible Questions Answered. £9.25 Pettingill/Torrey, 2011 reprint, 491 pp., paperback.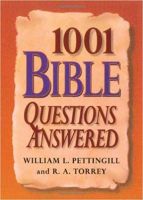 "Whatever your question, you'll find reliable answers in this comprehensive guide to the Bible and the Christian faith. On key topics from 'angels' to 'Zion,' this classic handbook delivers thoughtful, balanced and easy to understand discussion." Very useful, C.T.
Commenting and Commentaries. £9.25 C. H. Spurgeon, 2006 reprint, 200 pp., paper. (Cover not as shown).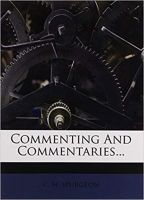 "This volume was written to assist Pastors and students in choosing the very finest books for their libraries." Mr. Spurgeon gives brief descriptions, with varying levels of recommendation, of many useful commentaries available by the late 19th century. "And the gold of that land was good."
A Puritan Golden Treasury. £5.50 I. D. E. Thomas (ed.), 1975, 321 pp., paperback.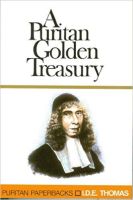 An enriching collection of great sayings from great men of God. The quotations are arranged alphabetically by subject. Here, for example, is John Trapp, "We used to have golden men and wooden vessels. Now we have wooden men and golden vessels."