See Second Hand list for more by Bounds in fine and very good condition.
Power Through Prayer. £5.00 E.M.Bounds, Moody Press, 1979, 128pp. (Cover not as shown).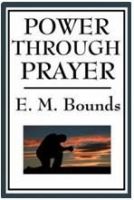 Many mature Christians as well as babes in Christ struggle with prayer. E. M. Bounds evidently prayed much over his writings. These are most sweet and encouraging works. He must needs have a stony heart indeed who can read any of Mr. Bounds books and not find a desire to pray. Mr. Bounds believes that the Church's weakness begins with neglect of prayer. He is quite convincing. Possibly an over-emphasis, but one which is likely to do far more good than harm.
The Essentials of Prayer. £3.95 E.M.Bounds, Christian Focus, 2006, 139pp. (Cover not as shown).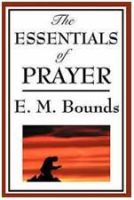 The Necessity of Prayer. £3.95 E.M.Bounds, Whitaker House, 1984, 143pp.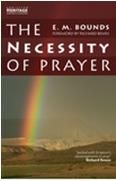 Prayer and Spiritual Warfare. £10.00 C. H. Spurgeon, Whitaker House, 1998, 575 pp., paperback.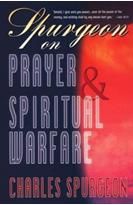 "Charles Spurgeon knew the secrets of prayer and that God has established divine principles and promises for our every need. He reveals these principles and shows how God has answered the prayers of men and women since the beginning of Bible times."