CLOSING DOWN SALE.
ALL BOOKS IN EVERY CATEGORY, NOW 50% OFF WHILE STOCKS LAST. (UK ONLY)
See Second Hand list for more by Bounds in fine and very good condition.
The Essentials of Prayer. £3.95 E.M.Bounds, Christian Focus, 2006, 139pp. (Cover not as shown).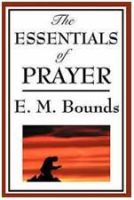 Prayer and Spiritual Warfare. £10.00 C. H. Spurgeon, Whitaker House, 1998, 575 pp., paperback.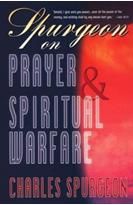 "Charles Spurgeon knew the secrets of prayer and that God has established divine principles and promises for our every need. He reveals these principles and shows how God has answered the prayers of men and women since the beginning of Bible times."