KJV and Version Issues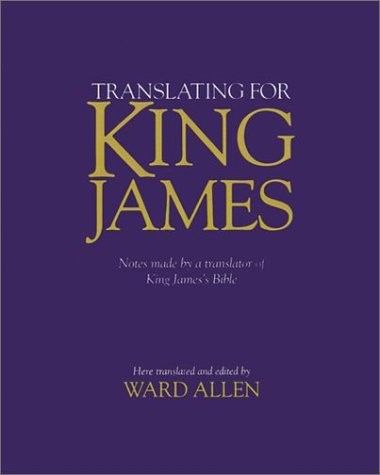 Translating for King James. £18.00
Ward Allen (Ed), Vanderbilt University Press, 1969, 155 pp., paperback.
"Being a true copy of the only notes made by a translator of King James's Bible, the Authorised Version, as the final committee of review revised the translation of Romans through Revelation at Stationers' Hall in London in 1610-1611: taken by the reverend John Bois…these notes were for three centuries lost and only now are come to light through a copy made by the hand of William Fulman…who, upon his death, in 1688, bequeathed to Corpus Christi College, Oxford, his papers, containing this copy of Fr. (sic) Bois's notes." (Title page) SOLD OUT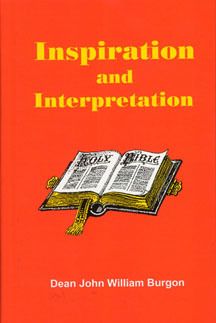 Inspiration and Interpretation. £ 21.00 J.W.Burgon, DBS, 1896, 507pp., hardback.
Dean Burgon wrote, " The Bible is none other than the voice of Him that sitteth upon the Throne! Every Book of it,--every Chapter of it,--every Verse of it,--every word of it,-- every syllable of it,--(where are we to stop?)—every letter of it – is the direct utterance of the Most High!" Includes Burgon's critique of 'Essays and Reviews,' a nineteenth century publication by apostate Anglicans. The excellent C.H.Waller attended and enjoyed these lectures. (See Doctrine and Exposition page.)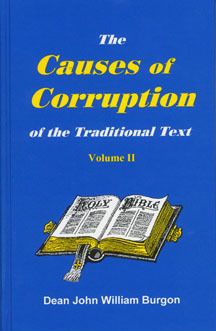 The Causes of Corruption of the Traditional Text. £10.75
J.W.Burgon, DBS, 1896, 324pp., hardback.
A sequel to The Traditional Text. Burgon illustrates five accidental causes and ten intentional causes behind the corruption of the traditional received Greek text. Some knowledge of Koine Greek may be necessary to get the most from this book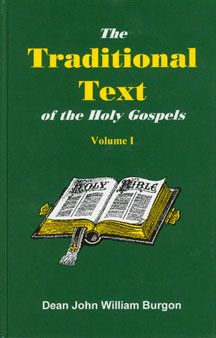 The Traditional Text of the Holy Gospels. £15.00 Hard or £12.00 Paper
J.W.Burgon, DBS, 1896, 342pp.
"Dean Burgon does three things in this volume: 1. He outlines his seven tests of Scriptural truth. 2. He proves the superiority of the traditional received text. and 3. He shows the inferiority of Westcott and Hort's favourite manuscripts – Vatican and Sinai."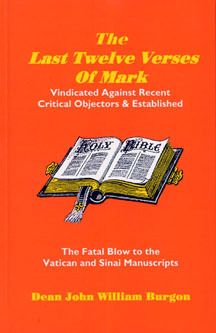 The Last Twelve Verses of Mark. £15.00
J.W.Burgon, DBS, 1871, 370pp., hardback. (Paperback £12.00)
"The manuscripts, the lectionaries, the ancient versions, and the quotations from the Church Fathers all unite to show that Mark 16:9-20 was in Mark's gospel from the very beginning." This is dynamite!
The Revision Revised. £20.00
J.W.Burgon, DBS, 1883, 549pp., paperback.
"In the way Dean Burgon repudiates the English Revised Version of 1881 and defends the Authorised King James Bible, this book will also form a strong basis for defending the King James Bible against the modern versions…" Scholarly, sober, good tempered and brilliant. A tour de force. Out of stock.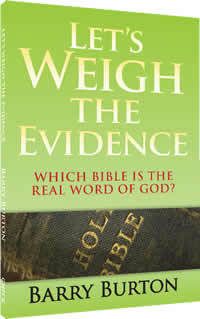 Let's Weigh the Evidence. £4.50
Barry Burton, Chick Publications, 1983, 95 pp, paperback.
In plain , everyday language, Barry Burton explains the difference between the King James Bible and the new translations. Every Christian needs to know what Bible can be trusted and why!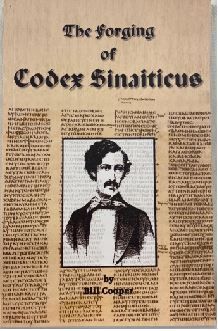 The Forging of Codex Sinaiticus. £8.00 Bill Cooper, Creation Science Movement, 2016, 138 pp., paperback.
In this remarkable new work Dr. Bill Cooper gives considerable evidence that Codex Sinaiticus, one of the two great idols of modern bible translators, is not a 4th century document at all, but was actually written in the 19th century. See my blog on this site for further details. OUT OF STOCK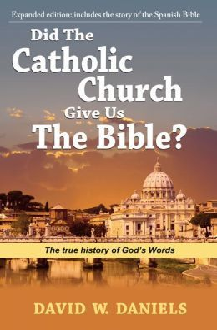 Did the Catholic Church Give Us the Bible? £7.95 David W.Daniels, Chick Publications, 2005, 159pp., paperback. (Cover not as shown).
"It took 300years of clever manoeuvering to bring us where we are today. David Daniels masterfully uncovers facts blurred by Roman Catholic historians….History, that so many find difficult to understand, is made simple with down-to-earth explanations backed by many illustrations." Jack Chick.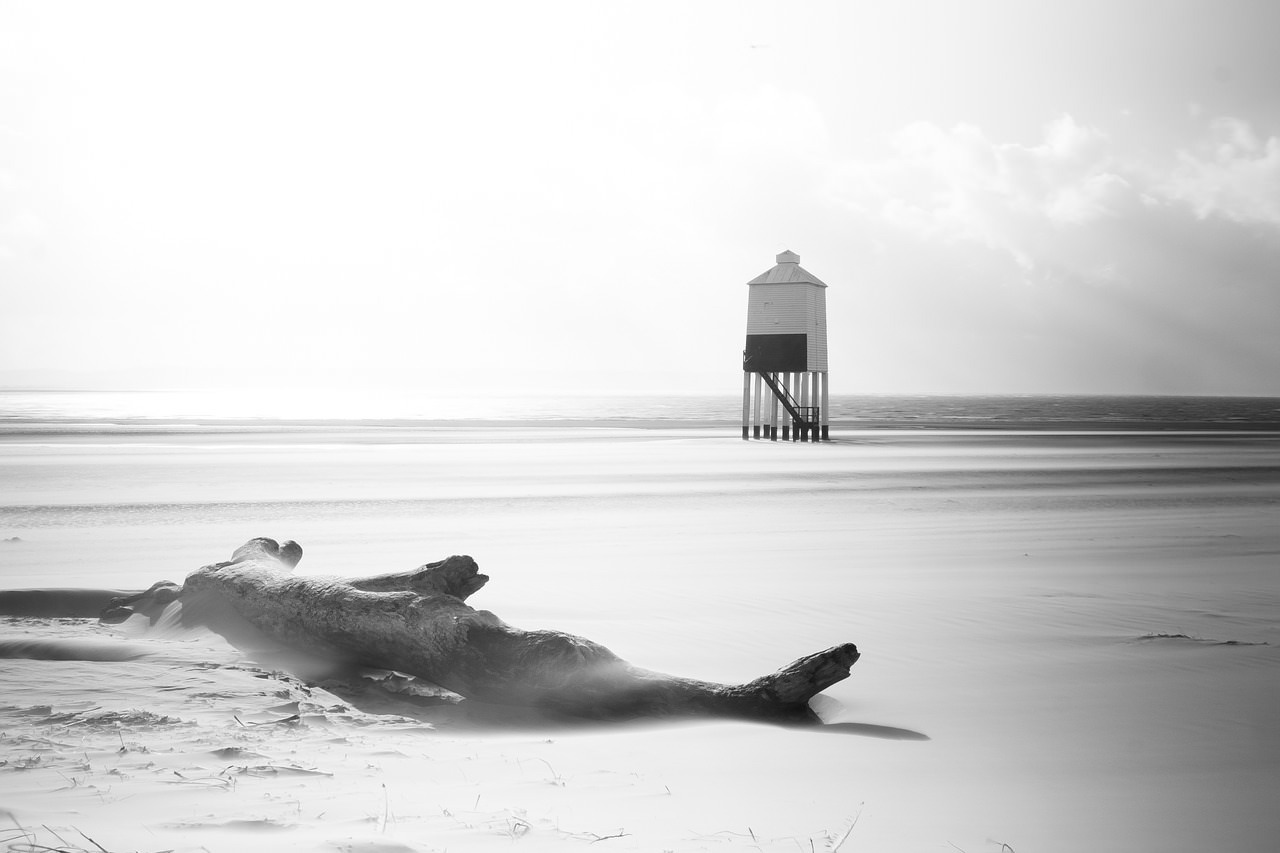 Is the World's Oldest Bible a Fake? £12.50 David W. Daniels, 2017, 352 pp., paperback.
No image available.
Modern research techniques are beginning to pull back the curtains on a shadowy scheme worthy of Satan's hatred for the preserved words of God. Evidence is emerging of previously undetected fakery when scholars examined the Alexandrian documents.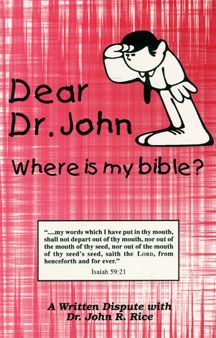 Dear Dr. John, Where is My Bible? £1.75 Herb Evans, Bible Believers Press, 1996, 17 pp., paperback.
"This pamphlet is a reproduction of a written dispute between John R. Rice and a layman (sic) Christian as a result of an article in the…Sword of the Lord…The intent of the pamphlet is to expose the NASV – ASV – RV (a rose by any other name) translations as corrupt translations and also to present a case for the Authorised Bible…being the infallible word of God."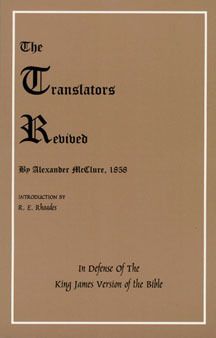 Translators Revived. £7.00 Alexander McClure, Maranatha Bible Soc., 1858, 258pp., paperback.
The biographical memoirs of the translators of the King James Bible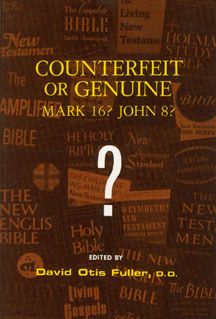 Counterfeit or Genuine. Mark 16? John 8? £10.50 D.O.Fuller (ed) Grand Rapids Int., 1984, 230pp., paperback.
Most of the book is the brilliant defence of the named portions by John W. Burgon. His article on Mark 16 has never been answered. Other contributors are E.F. Hills, Samuel Zwemer and Donald L. Brake.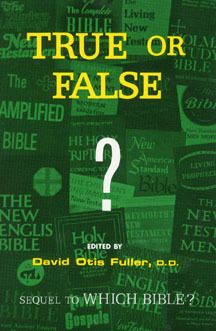 True or False? £10.50 D.O.Fuller (ed) Grand Rapids Int., 1978, 303pp., paperback.
Subtitled, "The Westcott and Hort Theory Examined". Contributors include Terence Brown, Louis Gaussen, Philip Mauro, Wilbur Pickering and John Burgon. Includes a sizeable portion of Burgon's powerful 'Revision Revised'. This is good start up material for anyone new to the versions debate.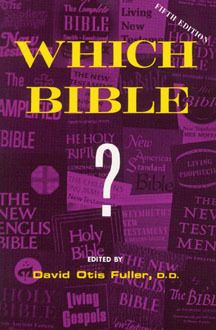 Which Bible? £10.50 D.O.Fuller (ed) Grand Rapids Int., 1970, 350pp., paperback.
Contributors include Terence H. Brown, Zane C. Hodges, Henry W. Coray, Robert Dick Wilson, Edward F. Hills, George Sayles Bishop, Sir Robert Anderson, Herman C. Hoskier and Alfred martin. 5th edition. Fully indexed. OUT OF STOCK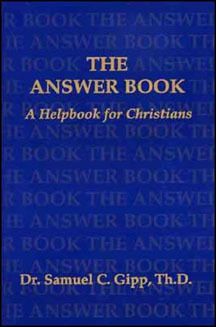 The Answer Book. £6.95 Dr.Samuel C. Gipp, BBBP, 1989,165pp., paperback.
Dr. Gipp answers questions concerning the King James Bible. Over sixty questions are addressed in his clear, easily understood style. This book will be a help to the young Christian as well as the seasoned soldier for the Lord.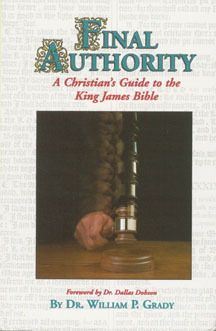 Final Authority. £ 14.50 Dr.William P. Grady, Grady Publications, 1993, 392pp., paperback.
A Christian's guide to the King James Bible. "…contains enough documentation to please the mind, enough humour to refresh the spirit, and enough truth to warm the heart. This book boldly addresses those issues rarely discussed by critics of the King James Bible." A thoroughly enjoyable and blessed read.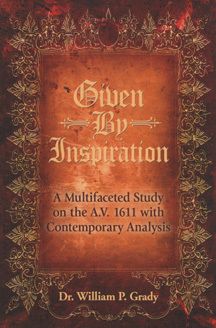 Given by Inspiration. £10.00 Dr.William P. Grady, Grady Publications, 2010, 299 pp., paperback.
'A Multifaceted Study on the A.V. 1611 with Contemporary Analysis. This book constitutes an eleventh-hour treatise on 'truth' and 'reality' that ignores all political correctness. It is the author's sincere prayer that Given by Inspiration will spark a much needed spiritual rejuvenation among Bible believers everywhere."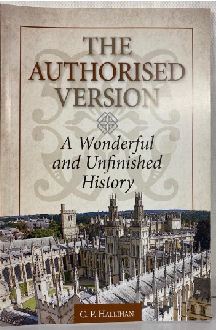 The Authorised Version – A Wonderful & Unfinished History. £1.75 P. Hallihan, Trinitarian Bible Society, 2011, 80 pp., paper.
A brief history of the English scriptures. This book is generously illustrated and covers Bible production from manuscripts to printing, and from the autographs to the Authorised Version. A commemorative publication.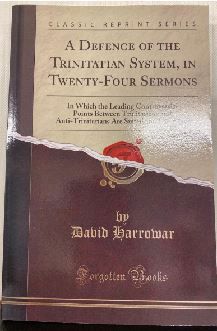 A Defence of the Trinitarian System, in Twenty-Four Sermons. £10.75 David Harrowar, Forgotten Books, Original 1822, 336 pp., paperback.
A very able and edifying defence of 1 John 5:7 in the first seven sermons, followed by exposes of Anti-Trinitarian errors.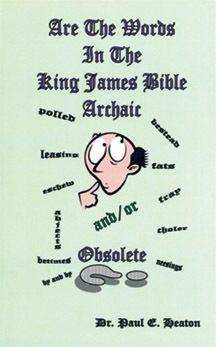 Are the Words in the King James Bible Archaic? £3.25 Paul Heaton, Kings Publishing, 1982, 55 pp., paperback.
"Much-to-do is made over archaic and obsolete words, in relation to the King James Bible, by its critics. This short treatise does not take every accusation into account, but just enough to let you know that those who make these accusations are full of hot air. Every new version on the market has archaic and obsolete words in them, but that is overlooked by the scholars.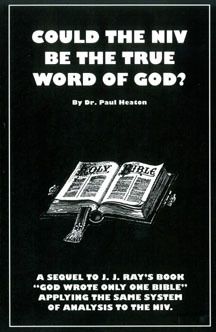 Could the NIV be the True Word of God? £9.75 Paul Heaton, Kings Publishing, 1995, 204 pp., paperback.
"This book…uses J. J. Ray's method of analysis to see how the NIV attacks Jesus Christ, God, salvation, the atonement, the kingdom of God, the kingdom of heaven, hell, and a host of other doctrinal subjects, removing such words as sodomite, whore and harlot." The NIV is a mish-mash of heresy and political correctness for the effeminate.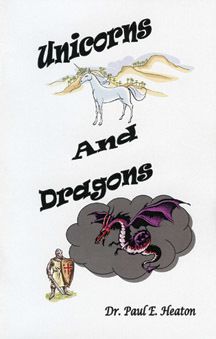 Unicorns and Dragons. £3.25 Paul Heaton, Kings Publishing, 2009, 57 pp., paperback.
"To believe that the behemoth, dragon, leviathan, and the satyr are actual creatures is honouring to the Bible, because they are described as such therein, and a literal interpretation is not contrary to any known scientific fact.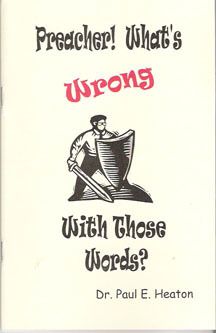 Preacher! What's wrong with Those Words? £2.50 Paul Heaton, Kings Publishing, 35 pp., paperback.
"While I have no axe to grind I do want to say that I am saddened at the many preachers I hear using words other than those in the text. I have to admit that I have been guilty myself, and have had to work hard at changing bad habits. Surely you believe God is able to have used the right words don't you?"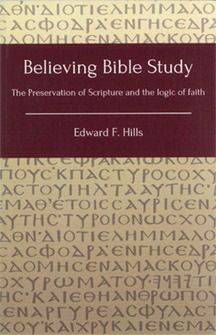 Believing Bible Study. £11.75 E. F. Hills, Christian Research Press, 258 pp., paperback.
Cover not as shown.
This is a very useful work for those wanting to pursue the Bible version issue in a little more depth. Modern critics cannot reasonably argue that Hills was not a scholar, but I think the book remains readable for ordinary Christians. Amongst much background study, Hills gives specific defences of many AV passages challenged by modern bibles. On John 7:53-8:11 for example, Hills gives an excellent defence.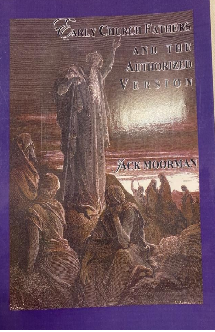 Early Church Fathers and the A.V. £8.25 Jack Moorman, Faith Baptist Publications, 64 pp., paperback.
Large format. Material for those with a deeper interest in the versions issue. Like all of Bro. Moorman's works, very useful. A portion of the following.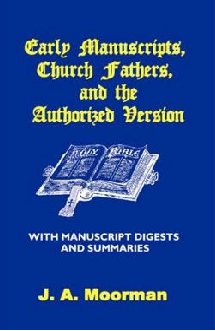 Early Manuscripts, Church Fathers, and the A.V. £17.50 Jack Moorman, Bible for Today, 2005, 448pp. Paperback..
This is an excellent tool for the more earnest seeker after manuscript evidence. Along with very informative material concerning Church Father and manuscripts there is a digest of 356 key doctrinal passages giving extensive MSS details for and against the A.V. readings OUT OF STOCK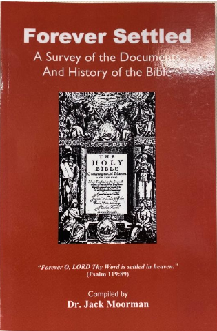 Forever Settled. £13.50 Jack Moorman, Bible for Today, 309 pp., paperback.
Subtitled A Survey of the Documents and History of the Bible. Dr. Moorman personally combines eminent scholarship with a rare dedication to soul winning. This is essential reading for a broad grasp of the basic data. Though very learned, Dr. Moorman's books are easy to read OUT OF STOCK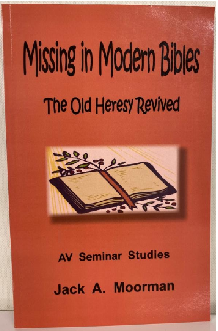 Missing in Modern Bibles, The Old Heresy Revived. £9.50 Jack Moorman, Bible for Today, 2009, 123 pp., paperback.
I think this is one of the best and fullest introductions to the versions issue with good material for those who are more seasoned campaigners. Bro. Jack is both a learned man and a faithful man of God. OUT OF STOCK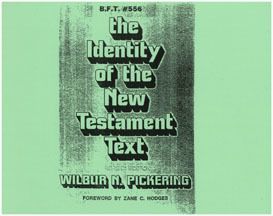 The Identity of the New Testament Text. £12.75 W. N. Pickering, T. Nelson, 191 pp. Limp oblong papaerback facsimile.
Very helpful discussion of the theory of Westcott and Hort. A formidable defence of the Greek text underlying the King James Bible.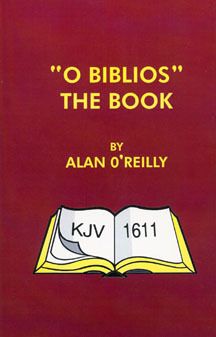 O Biblios. The Book. £14.00 Alan O'Reilly, Covenant Publishing, 2004? 353pp., paperback.
A thoroughly comprehensive and able defence of the KJV drawing upon a great many sources including Ruckman, Riplinger, Hills, Grady, TBS, Burgon, Gipp et al. A great deal of helpful material here dealing with many specific Alexandrian quibbles.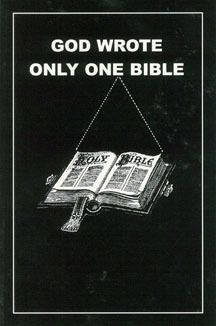 God Wrote Only One Bible. £8.00 J.J.Ray, Eye Opener Publishers, 1980, 122pp., paperback.
"This book reveals a secret plot of diplomatic trickery, which seeks to destroy faith in the…inspiration of the Bible. Modern versions and paraphrases cannot be the full and complete Word of God when essential portions have been deleted." OUT OF STOCK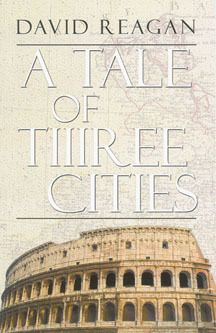 .A Tale of Three Cities. £2.00 David F.Reagan, Antioch Publications, 32pp.,paperback.
Brother Reagan, a pastor in Tennessee, was a refreshingly clear thinker and writer. This little booklet explains how Biblical manuscripts were handled in Alexandria, Rome and Antioch.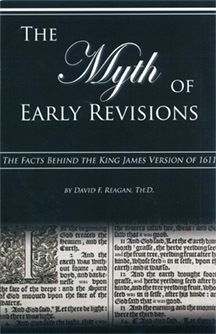 KJV – The Myth of Early Revisions. £1.50 David F.Reagan, Antioch Publications, 24pp.,paperback.
Modern critics of the KJV like to refer to various editions of the KJV made since 1611 as evidence of altered translation. Brother Reagan eats their lunch. Again! Sam Gipp calls it a 'devastating expose'.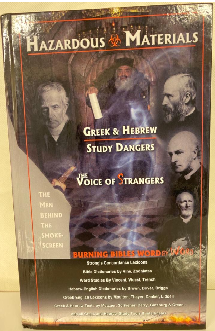 Hazardous Materials – Greek and Hebrew Study Dangers. £ 33.00 Gail Riplinger, AVPC, 1203 pp., hardback.
Ms Riplinger examines the corrupt and deceitful practices of some of the most well known and most frequently followed lexicographers. Examines some of the beliefs and practices of men such as Bruce Metzger, James Strong, Henry Liddell, J.H. Thayer, R.C. Trench, Moulton & Milligan, W. E. Vine, Marvin Vincent and others. Alarming revelations indeed. Do not let go of your A.V!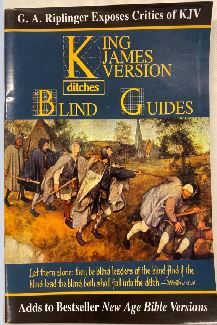 King James Version Ditches Blind Guides. £8.50 Gail Riplinger, AVPC, 64pp., paperback, magazine format. Image not available.
Quality glossy magazine format. This is a follow up to Mrs. Riplinger's earlier book, "New Age Bible Versions" which raised a storm of protest from modern bible users. Here she answers their criticisms and 'eats their lunch'. The earlier book should be read first.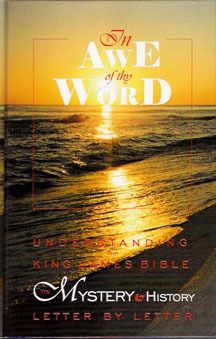 In Awe of thy Word. £ 30.00 Gail Riplinger, A.V.Publications, 1184pp., hardback.
This is a mine of information for the lover and defender of the King James Bible. This book explains how to find the meaning of Bible words using the Bible itself. It warns of the misleading nature of lexicons. It also shows the mastery that the KJV translators employed in their native tongue to produce the miracle of the English language, the King James Bible. OUT OF STOCK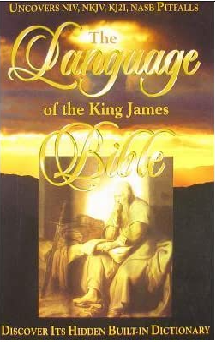 The Language of the King James Bible. 10.50 Gail Riplinger, AVPC, 1998, 179pp., paperback.
"The King James Bible has a built-in dictionary, which defines each word as it is introduced. (Matt.11:25)" This is a very stimulating piece of work.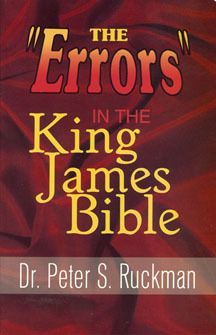 The "Errors" in the King James Bible. £14.00 BB Bookstore, 511 pp., paperback.
Formerly titled "Problem Texts," this book gives you complete, irrefutable, and Biblical answers to the "corrections" or alterations of the King James Bible by Hebrew and Greek speaking apostates. OUT OF STOCK
A Testimony Founded Forever. £13.50 James H. Sightler, Sightler Publications, 1999, 362 pp.
An historical background of events and characters involved in the shift from the Textus Receptus to the Revised Greek text.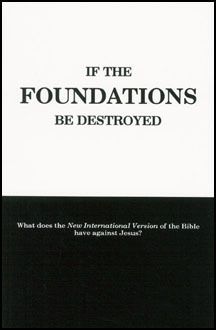 If the Foundations be Destroyed. £7.00 Chick Salliby, Word and Prayer Ministries, 1994, 102pp., paperback
"Though all modern translations are guilty of corrupting the doctrine of Christ, one of the chief offenders is the New International Version (NIV). And yet, it is the most highly esteemed of the modern versions. In this book, we will compare its writings about Jesus with those of the crowned leader of all translations, the King James Version."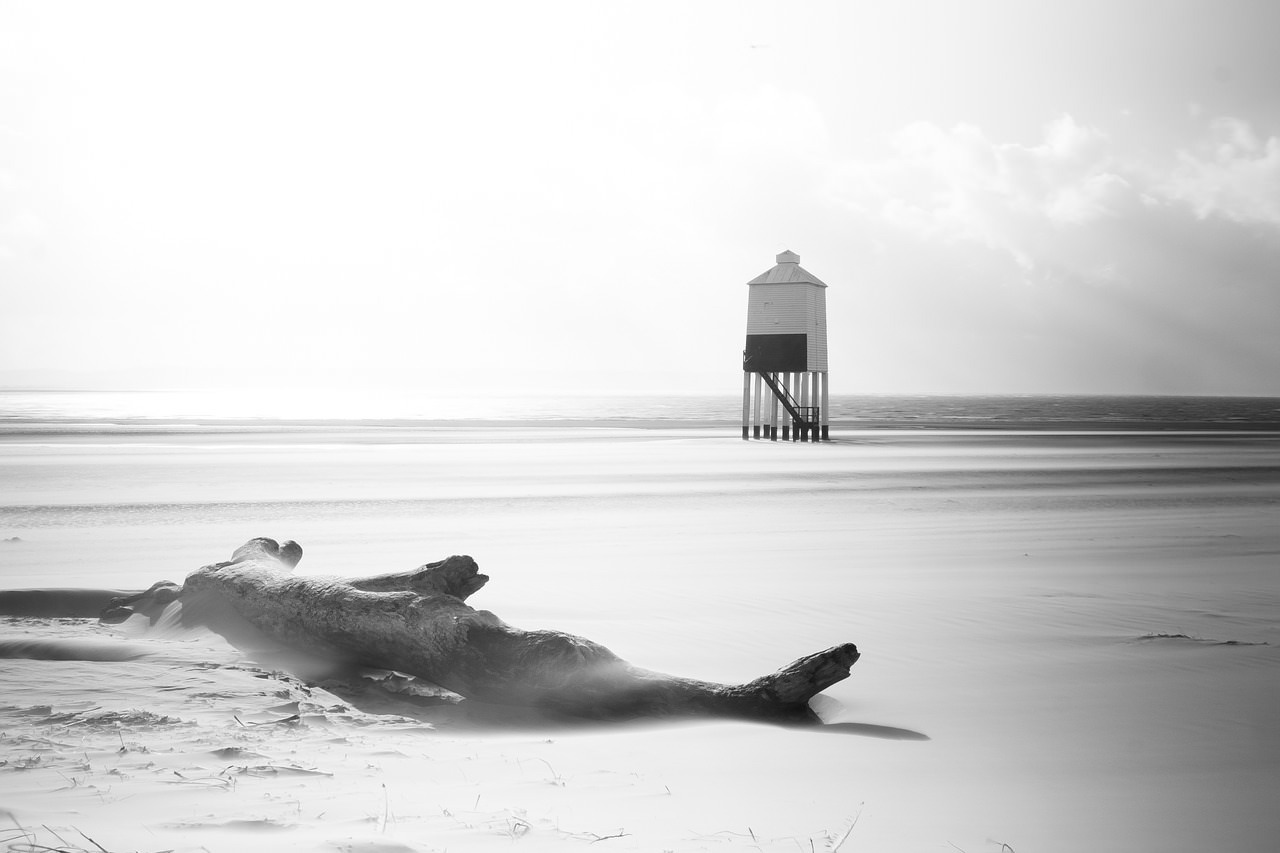 A Plain Introduction to the Criticism of the New Testament (Vol.1), £15.00
F.H.A. Scrivener, 2015 (orig. 1894), Forgotten Books, 418 pp., paperback.
No image available.
Scrivener was a Prebendary and Vicar of Hendon in the Anglican Church. He was a contemporary of J. W. Burgon and considered by Burgon as possible the finest textual scholar of the time. He was on the Revised Version translation committee and withstood F. J. A. Hort tooth and nail at every turn. Westcott and Hort however were playing with a marked deck and Scrivener was constantly outvoted. Scrivener, like Burgon, was more a TR man than a KJV man but this is still a fascinating work for any who would learn more about manuscript evidence and 19th century principles of textual study.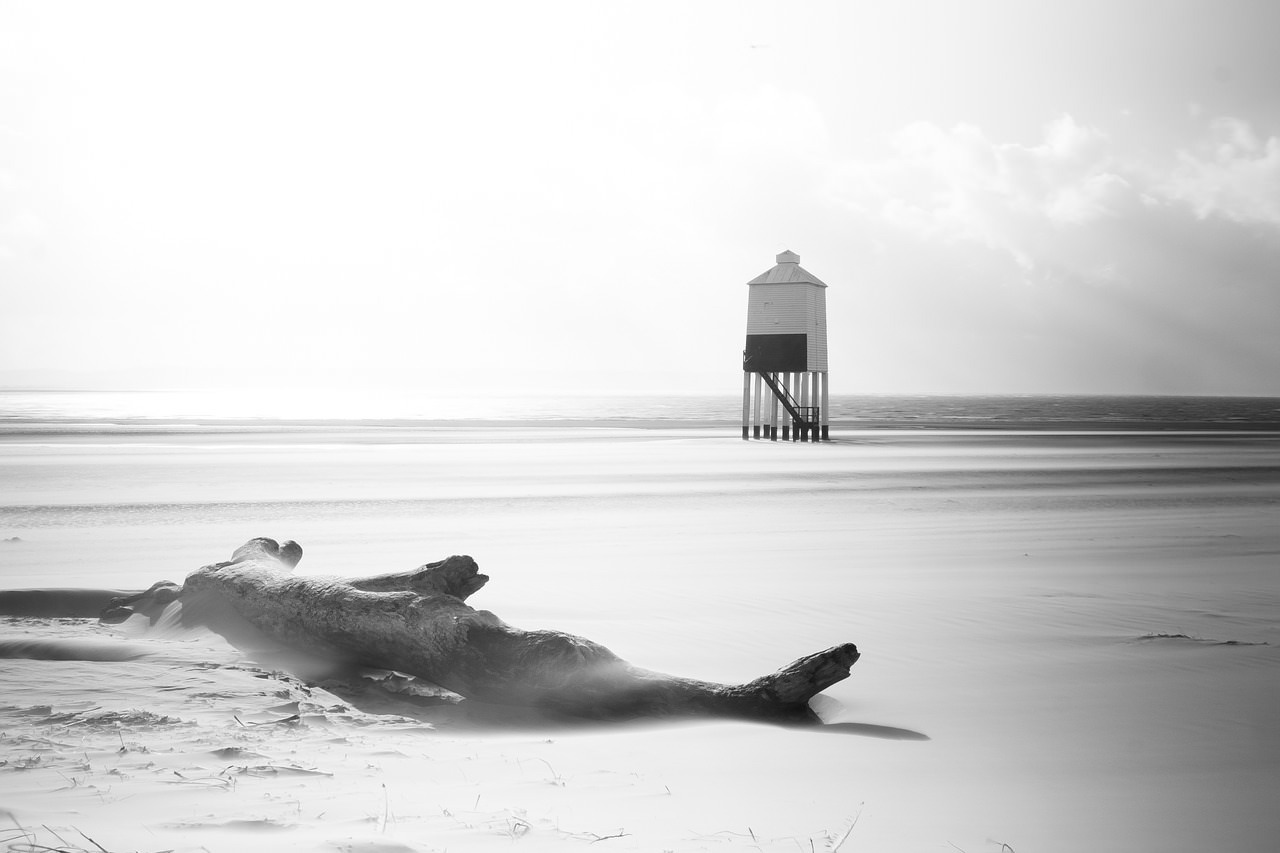 A Plain Introduction to the Criticism of the New Testament (Vol. 2), £15.00
F.H.A. Scrivener, 2015 (orig. 1894), Forgotten Books, 428 pp., paperback.
No image available.
See notes on Vol. 1 above.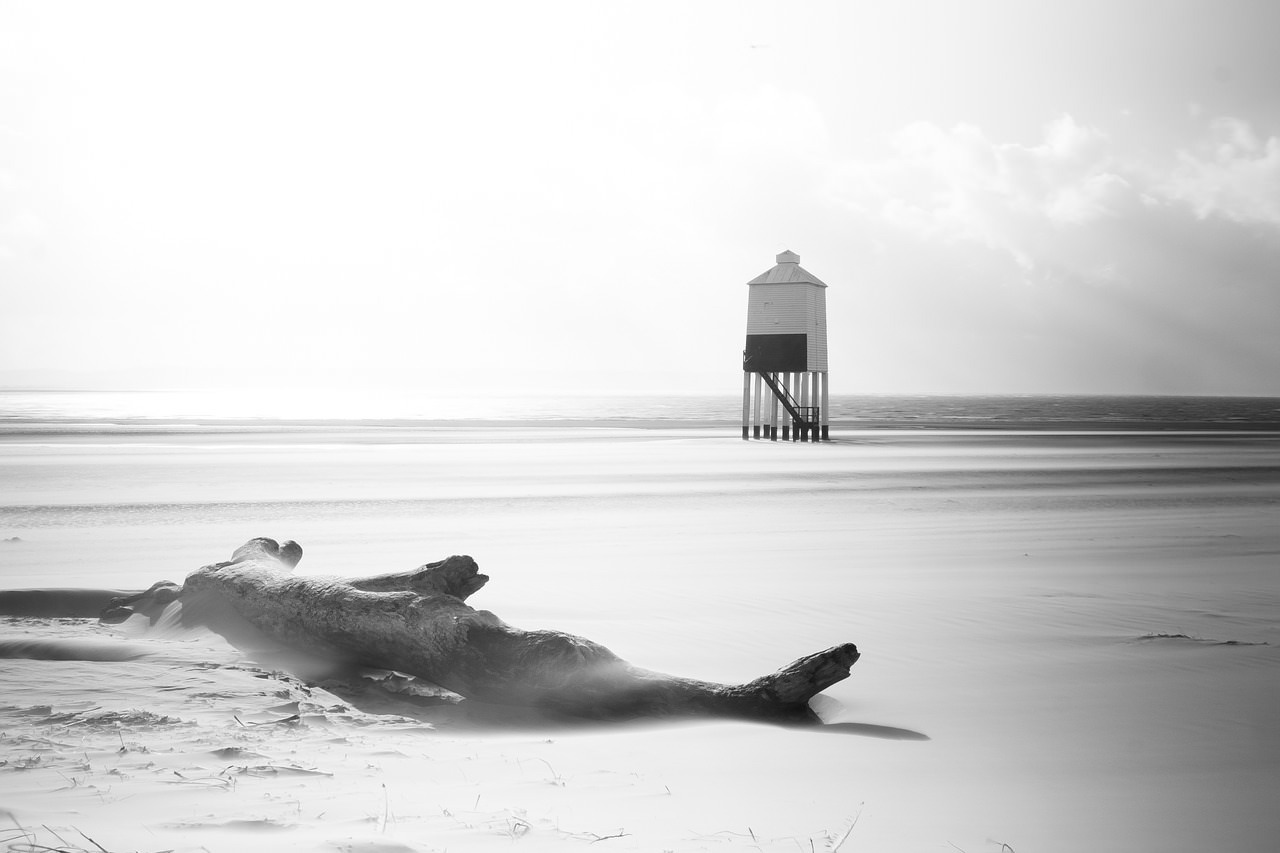 The Authorized Version of the English Bible (1611)
Its Subsequent Reprints and Modern Representatives. £14.50
F.H.A. Scrivener, 2010 (orig. 1910), CUP, 312 pp., paperback.
No image available.
"This volume is his critical examination of the King James Bible which chronicles the history of the Bible's various editions... A detailed discussion of the use of grammar and punctuation is included, as well as appendices listing all variations and amendments occurring between the different editions." OUT OF STOCK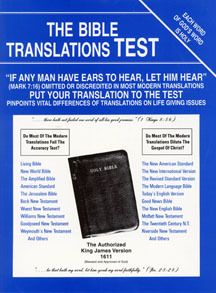 The Bible Translations Test. £4.00 James H.Son, Praise Publishing, 1983, 48pp., paperback.(Large magazine format)
Fifty questions answered from the KJV highlighting the errors of modern bibles. Mr. Son has a broad grasp and wide knowledge of the issue yet writes very simply and clearly. A good introduction to the issues.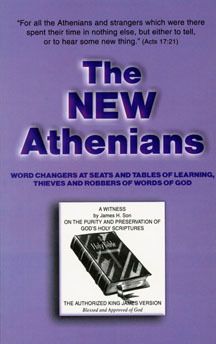 The New Athenians. £7.75 James H.Son, Praise Publishing, 1983, 48pp., paperback.
"My first book was compiled after twenty years of study. The second book (The New Athenians) was written after thirty years of study. It is my belief there is ample information in these two books to rebuke any foe of the Authorized King James Bible." Correspondence from the author in 2003.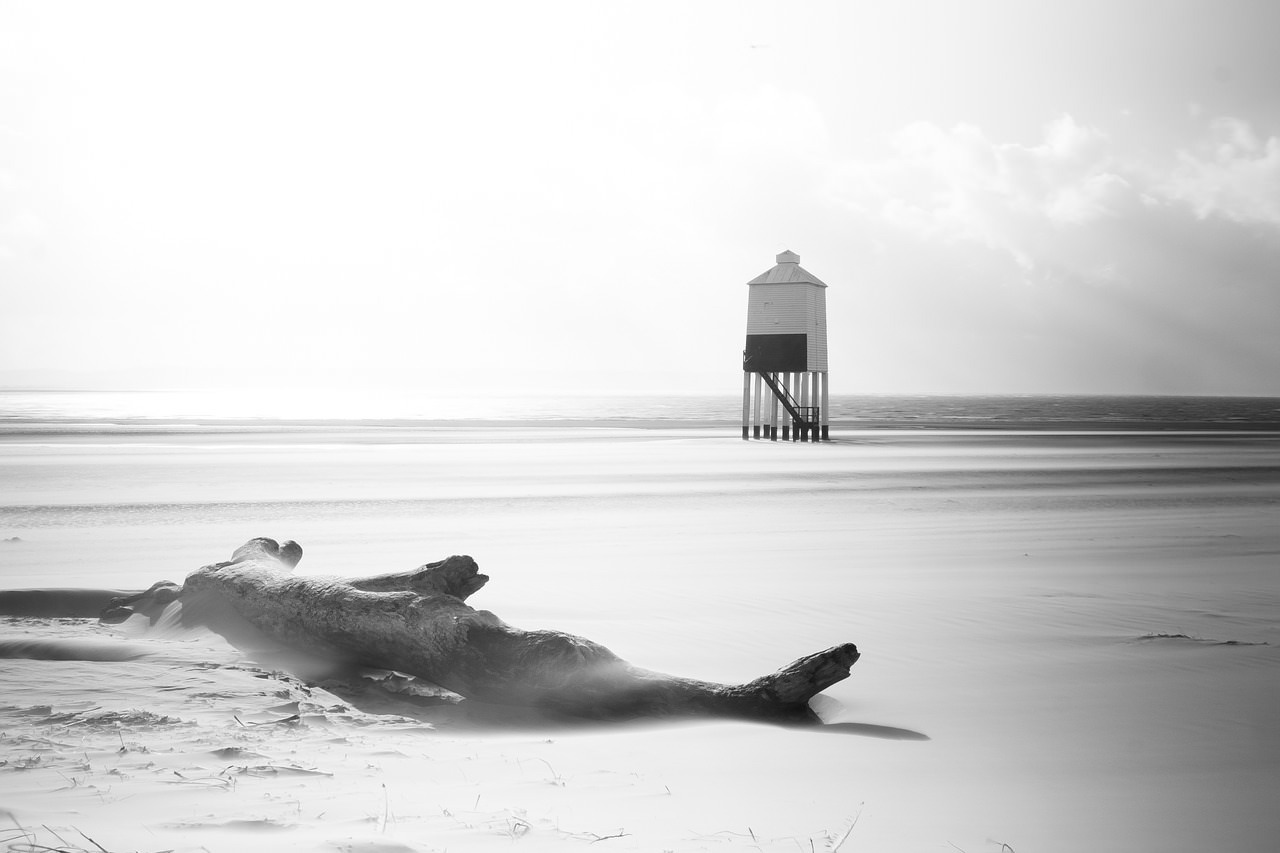 One Book One Authority £25.00 (+£5.00 p&p) Douglas D. Stauffer, McCowen Mills, 2012, 888 pp, hardback. (Signed Copy). No image available.
"Seminary students should have an intimate relationship with God and graduate with a renewed reliance upon that bond. They should equally trust in God's infallible word. Regrettably, to many of these otherwise promising minds graduate overconfident education and with an unhealthy loyalty to their alma mater. These graduates then infiltrate the churches where they become judge and jury over the word of God, rather than expositors and exhorters of God's treasured possession. One Book One Authority is intended for the man or woman who has grown frustrated with the uncertainty and unbelief so prevalent today. It serves as a treatise against the modern-day seminary education and the majority of books found in 21st century Christian bookstores."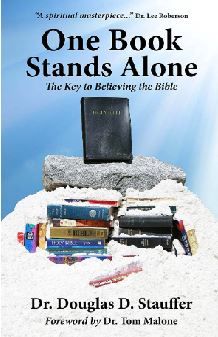 One Book Stands Alone. £21.50 Douglas D. Stauffer, McCowen Mills, 2001, 434 pp, hardback.
"The Lord has used Dr. Stauffer to produce a classic work on a very controversial issue that should satisfy those in academia who insist on a scholarly treatment of the subject. The book is also written in such a practical style that lay (sic) people will have no difficulty in reading or comprehending its content." That's good: even "lay" boneheads can understand it! CT.
Letters to Edward Gibbon, Esq. £11.50 George Travis, Forgotten Books, Originally 1875, 437 pp., paperback.
Edward Gibbon authored the famous, Decline and Fall of the Roman Empire. In that book, Gibbon takes a pop at the authenticity of 1 John 5:7, citing critics like J.J. Griesbach. George Travis, who was Archdeacon of Chester from around 1886-1897, takes Gibbon to task in fine fashion. This filled in so many gaps for me, I read all of it twice through with great pleasure. OUT OF STOCK