Cults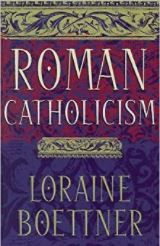 Roman Catholicism. £10.00 Lorraine Boettner, PRP, 1962, 466pp.
"Dr.Boettner contrasts evangelical Protestant and Roman Catholic doctrines, as well as the practical effects these two systems have had in people's lives. Boettner's classic work remains an invaluable resource for understanding historic Roman Catholicism and its major teachings today." OUT OF STOCK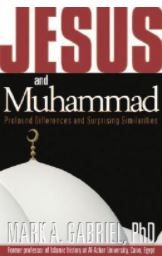 Jesus and Muhammad. Profound Differences and Surprising Similarities. £7.95 Mark A. Gabriel, Charisma House, 2004, 258pp., paperback.
This work does with Islam what Lorraine Boettner did with Romanism (See above). In many interesting chapters it compares the life and teaching of Muhammad with that of Jesus. A lot of good information for Christians. Spoiled a little by modern bible translations and a lack of understanding of dispensational truth.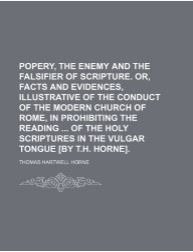 Popery: The Enemy and Falsifier of Scripture. £9.00 Thomas Hartwell Horne, Nabu Public Domain Reprints, (Original 1844), 44 pp., paper. (Cover not as shown).
Full title - Popery: The Enemy and Falsifier of Scripture: or Facts and Evidences, Illustrative of the Conduct of the Modern Church of Rome, In Prohibiting the Reading and Circulation of the Holy Scriptures in the Vulgar Tongue; and Also of the Falsification of the Sacred Text in Translations of the Bible Executed by Romanists.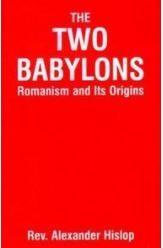 The Two Babylons. £6.95 Alexander Hislop, B.McCall Barbour, 1916, 330pp., paperback.
The classic expose of the Babylonian origins of Romanism. This is a very scholarly work but still readable. Gives examples, among other interesting matters, of the worship of the Mother and Child all over the world before the birth of Romanism proper. Informative. OUT OF STOCK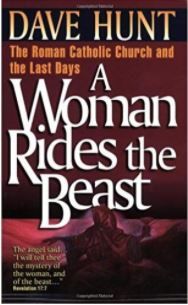 A Woman Rides the Beast. £11.25 Dave Hunt, Harvest House, 549 pp., paperback.
"In A Woman Rides the Beast, prophecy expert Dave Hunt sifts through biblical truth and global events to present a well-defined portrait of the woman and her pwerful place in the Antichrist's future empire. Eight remarkable clues in Revelation 17 and 18 prove the woman's identity beyond any reasonable doubt." This is a shocking and disgusting history, among other things, of the Roman Catholic Church. OUT OF STOCK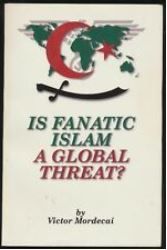 Is Fanatic Islam a Global Threat. £10.75 Victor Mordecai, 1995, 277 pp., paperback.
"Victor Mordecai offers compelling proof that fanatic (sic) Islam is a threat to your world today. It is the major force of destabilization and threat to world peace."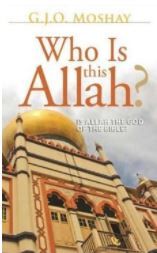 Who is this Allah? £8.00 G.J.O. Moshay, Dorchester House, 1995, 182 pp., paperback.
"Much has been written, and is still being written on the religion of Islam and its prophet; but not much has been written about its God…if Allah is God and the Quran true, then the Christian can be sure he is lost – no matter how zealous he may be; the reverse case would prove equally disastrous."
Faith, Power and Territory. £12.00 Patrick Sookhdeo, Isaac Publishing, 2008, 360 pp, paperback.
"Islam is not only a faith but also seeks to be a political and territorial power. How is this being expressed in the U.K? Will there be assimilation or separation? This book… asks penetrating questions about the way in which the Muslim communities in the U.K. may develop in the future."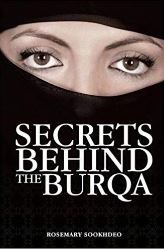 Secrets Behind the Burqa. £9.00 Rosemary Sookhdeo, Isaac Publishing, 2008, 145 pp., paperback.
"..reveals what really happens in the daily lives of millions of Muslim women and girls. Going behind the scenes it shows the male Muslim perception of women and details the rules and regulations which control Muslim womens' behaviour." Very enlightening.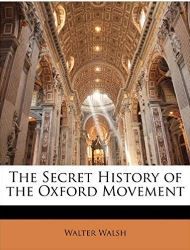 The Secret History of the Oxford Movement £10.00 Walter Walsh, Nabu Public Domain, 1899, 424 pp., paperback.
A classic work detailing the subversion of the Anglican Church by Papists in the 19th century in England. For those Christians who are yet awake and understand the heretical nature of Romanism, this an invaluable history. Large format. This is a one off bargain..